What we do
When we rescue a dog, we commit for life. We treat our rescues like our own dogs, getting to know them, helping them heal, and preparing them for happy, fulfilling lives.
Because we love and believe in all our rescues, we work hard to ensure their long-term success. Before you adopt, we use an extremely thorough process to make sure you and your canine companion are a perfect fit. That means we fill you in on everything we know about the dog's past and are open and honest about his or her ongoing needs. And we stay in touch long after you take your new best friend home. We provide ongoing email and phone support throughout the dog's life and offer a comprehensive suite of training programs to help your relationship thrive.
Rescue
We work with local shelters to take in dogs at risk of being euthanized. We only rescue dogs deemed unadoptable because of behavioral, medical, or training-related issues.
Rehabilitate
We rehabilitate all the dogs we rescue, helping them heal from behavioral, medical, and/or training-related issues. Our on-staff trainers use positive reinforcement and relationship-based training to foster a safe, trust, and rewarding environment for dogs to learn and grow. And in the process, we get to know our dogs' individual personalities and quirks better than anyone.
Rehome
Because we know our dogs so well, we know how to place them in environments where they'll thrive. We use an extremely thorough process to make sure you and your new canine companion are perfect for each other.
(Re)train
After you adopt a dog from All Breed, you're required to take our Pet Awareness Workshop, and you receive a free training class that meets your dog's needs. Additionally, our trainers provide ongoing support for all adoptees, including complimentary email and phone consultations. Many adoptees also purchase one or more of our comprehensive training courses, which are available to the public, and through which we train hundreds of local dogs each year. Our courses help strengthen your relationship with your canine companion, connect with other members of our community, and have a lot of fun too!
Where we are
Our offices are located at:
410 1/2 E Fillmore St.
Colorado Springs, CO 80907




Why pick us
We're happy to have received some pretty special awards for our services.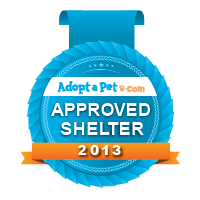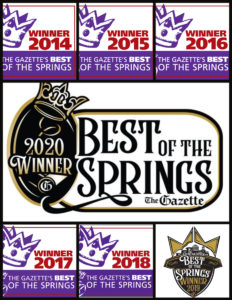 Best of the Springs Gold Winning Dog Trainers 2014-2020

We have trainers who are members of the following organization: